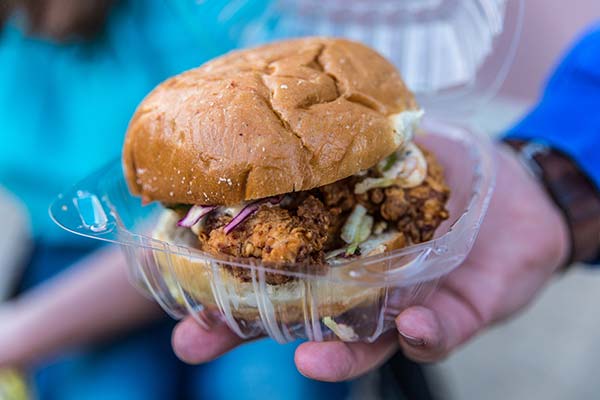 Customers
We are where Food Truck enthusiasts are. No matter what they use: our App, Website, different Plugins, social media or our magnificent API.
We will reach all Foodies!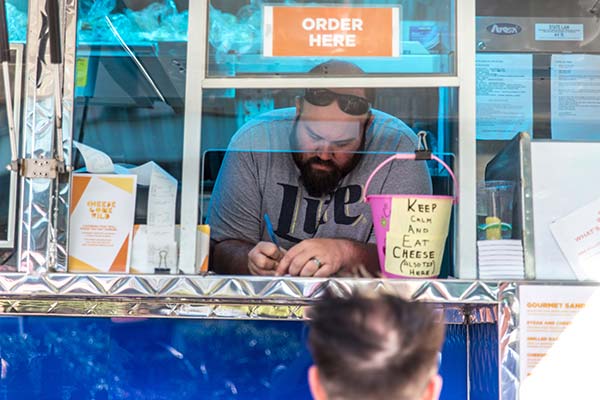 Food Truck owners
Once edited your schedule is up to date on the whole platform. Even short-notice changes will be updated in lightning-speed.
Edited once – found ten thousand times!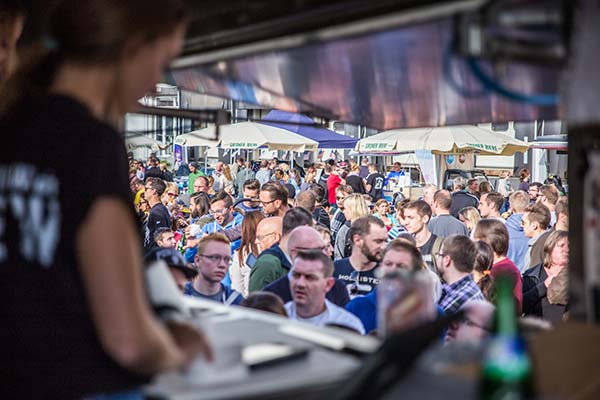 Event organizers
Keep you Food Truck event up to date. Our wide range of Plugins make your communication even more successful. No matter what you plan, we provide you with digital tools you don't want to miss at any time.
Some of our many success stories

Foodtrucks App
The first and most successful App in Europe

Up to date
More then 20 gorgeous API functions and many integrated partner services.

Strong media presence
Over 50 prime time TV reports were produced and broadcasted with our participation

Search engines
No. 1 on all Food Truck related search engine result pages

Market penetration
99% of all Food Trucks are listed and that is just the beginning

Mr. Foodtruck Germany
The Co-Founder of Foodtrucks Germany brought the first Food Truck from New York to Germany
The idea of a great platform
Foodtrucks worldwide was formed by a passion for street food. Everything started with a simple Excel spreadsheet. Now, we have successfully developed the No. 1 infrastructure for Food Trucks in Germany and beyond. As the largest Food Truck platform in Europe we are looking at starting our platform for the mobile food preparation business worldwide. Our goal is to continue the integration of even more local and nationwide partners like food delivery services, checkout systems or mobile payment companies. Our platform »Foodtrucks Worldwide« is actually key to the market of the mobile food preparation business in Germany. We want to be key to the market worldwide.
Reason why Food Trucks are successful
Rents for restaurants are rising more and more. On the other hand customers want to look beyond the ingredients. Organic food and local ingredients have become more and more important. This societal change is the reason for the success of Food Trucks. Food Trucks are one great solution to keep good foods affordable now and in future. Self-sufficiency is one of the greatest advantages of Food Trucks. This important characteristic enables a flexible use of the street, catering contracts or events.
Are you the right Partner?
To grow internationally we need a partner or investor to reach our goal. If you feel certain that you are that person, and if you are as confident about the success of our platform as we are let's talk about the next steps.
Why waiting? contact us

Foodtruck App
The first Food Truck App in Germany has made the communication between Food Truck owners and customers much easier. It has never been so easy to find the next Food Truck around you. Just open the App, choose the next Food Truck and feast. Thats's our motto.

Info service
Loved by real Food Truck fans: the info service reliably reminds you when a Food Truck will be in one of your favourite places. Every day our platform checks all Food Truck schedules and will send you a message using your preferred media like email Slack or PushBullet.

Website
In relation to app users of the app the website is specialized for all target groups. There we support local areas and Food Truck locations. The website offers solutions for advertisement partners, business partners and food enthusiasts.

PlugIns
To publish Food Truck schedules on websites there are plenty of available plugins available. Choose the simple HTML/JS solution or a more complex plugin for CMS e.g. WordPress or Joomla. Together with our partners we offer a wide selection of innovative solutions.

API
Our API is our core module. It delivers information, schedules and works together with partner services. The API reliably responds in real-time to questions like: when, where, who, and what?

Newsletters
Food Truck owners and people who are interested in the Food Truck business receiving our newsletter regularly. To this day our newsletter is one of the best solutions to inform people in the business world.
Some awesome statistics
Your business is increasing at a rate of 10% each month.
Users and national press quotations
The most reliable source for Food Truck schedules and events I know.
Foodies worldwide have been waiting for this. It is exactly the solution that I wished for. Thumbs up!
This advertising platform is an attractive offer for a company starting in the Food Truck business.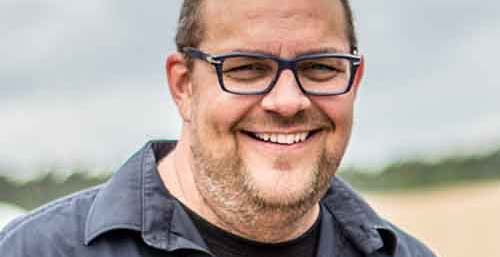 Klaus P. Wünsch
Co-Founder and Head of sales, events and public relations
Klaus was the first successful Food Truck owner in Germany. He is an authority in the world of Food Trucks. Nowadays he builds up the platform Foodtrucks Germany to make it even more successful. His national and international contacts are substantial for our success. To keep in touch with the scene he organizes over 30 Food Truck events per year all over Germany.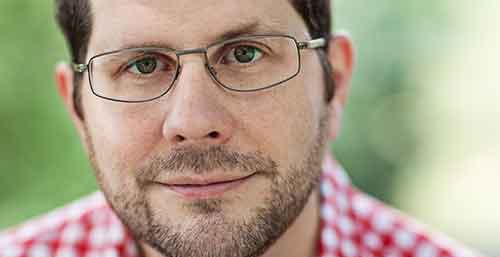 Markus A. Wolf
Co-Founder and Head of product development and marketing
He started as a Food blogger and has written extensively about his passion for mouth-watering dishes. Now he is responsible for the technical and strategic direction of our Food Truck Platform. As a Foodie he loves to try new recipies and his description of the Food Truck business as "slow food on fast wheels" is the most quoted in Germany. The computer scientist and innovation manager has made us number one in the mobile food preparation business.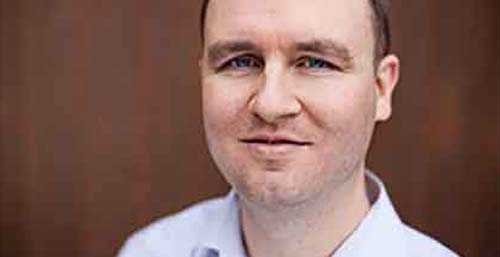 Daniel Bendl
Head of design, support and customer relationship
He enjoys authentic culinary delights for gourmets and has supported Food Trucks from the beginning. As a designer and writer his work has made the Food Truck business in Germany what it is right now. The UX designer and usability expert is traveling a lot to discover new Food Trucks.
We are not alone. We are one big team: Benjamin Jungert (Support / Content), Lucio Chagas Schnell (Foodtrucks España), Lars Kroiss (Foodtrucks Österreich), Julian Kaufmann (Design), Elmar Kreß (Berlin correspondent), Tu-Mai Pham-Huu (Author) and Petra Hola-Schneider (Author).
We successfully bring customers and Food Truck owners together.
To grow internationally we need a partner or investor to reach our goal. If you feel certain that you are that person, and if you are as confident about the success of Food Trucks as we are let's talk about the next steps.
Why waiting? contact us